From bake sales to Golf Days, charity quiz nights to sponsored head shaves. If you are planning your own fundraiser for Lifeworks we are here to support you every step of the way.  
Become a Lifeworks Champion and help to make each day great for the people and families we work with.
Decide what you want to do
Once you have decided that you want to raise money to help make a difference to the lives of the people we work with you are off to a good start. Whether you want to do something big or small we will be here to offer as much guidance and support as you require.
Already have a great idea? Get in touch and tell us about it.
Email [email protected] or visit our contact page.
Step 1 – Come up with a fundraising idea
You may already have an idea of what you want to do to raise money for Lifeworks, but if you haven't don't panic as we have loads! Whether you go it alone or with a group let us know what you are planning. We can give you support and advice to help make your fundraising a success. 
Your own event
Here you can let your imagination run wild. From supper clubs to Glitzy music nights, afternoon tea to fancy dress parties. Whatever you choose to do to raise money in aid of Lifeworks we can help you plan the perfect event.
Bake it
Everyone loves a cake sale whether it is at work, school or with your community group. A fantastic opportunity to get everyone together for tea and a chat which we are big fans of here at Lifeworks. 
In celebration
Birthdays, weddings and anniversaries are a fantastic time to show your support for Lifeworks. Ask guests to make a donation instead of giving gifts to help the people we work with achieve their best future.
Challenge yourself
Walk, run, cycle, swim or fall (with a parachute!). Whatever you fancy doing it can help you get fit and achieve something that you didn't know you could. Have a look at some of challenge event ideas for your next big adventure.
At school or with your youth club
Whether you are at school, college, university or a youth group your support can make all the difference. It could be a dress down day or something to Break the Barrier at sports day. Whatever you choose to do you will be a champion to Lifeworks!
With your faith or community group
It might be you want to do something with your faith, Rotary or WI Group. Many hands can make light work of a fundraiser as you share some of the jobs and work together to reach your fundraising goal.
Step 2 – Set up your fundraising page
Now you have decided what you are doing, you can get started on setting up a fundraising page.
There are a lots of ways that you can maximise your fundraising page – click here for some top tips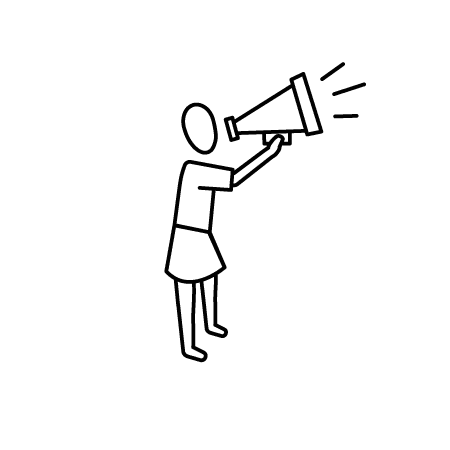 STEP 3 – Share your story
It is a good idea to tell people what are you're doing to raise money and why you are doing it. This can be via social media to encourage ticket sales, sponsorship or to keep people updated on your progress.
The more people that know about what you are doing the more support you are likely to receive so spread the word!
Step 4 – Paying in your fundraising Money
Now the hard work is done it is time to send us the money that you raised.
Please donate by clicking the button below.
So that we can thank you for your fundraising please let us know how you raised the money by sending us an email:  [email protected]
Prefer to send us a cheque?
Please make it payable to Lifeworks Charity Ltd and send it to Lifeworks Fundraising, Lifeworks Charity Ltd, Room 33, Lescaze Offices, Shinners Bridge, Dartington, Totnes, Devon TQ9 6JD