Extraordinary Young People
We believe a bright future lies ahead for the young people we work with. Where having a learning disability should not stop you from following your own path and interests.
Extraordinary Young People or EYP as it is known, offers support, training and work skills opportunities for young people with learning disabilities aged 14 and over. It is also a pathway which helps young people to move towards areas of personal vocational interest to them. For some it is sport, others it has been catering, animation or pottery.
Increasing work skills and opportunities
We have lots of young people who are full of ideas and enthusiasm for what they want to do and how they want to do it. With these ideas, we provide a platform across our Community Projects for them to test their ideas out. We provide support to help turn the ideas into reality. In a safe environment, helped by specialist staff we assist these Extraordinary Young People to take the lead.
Help you to follow your own path
EYP is designed and developed with the young people's voices at its heart. The projects are for them and led by them – promoting confidence, participation, leadership and self-esteem. The support team work to remove barriers to joining in and create opportunities for everyone to take part and gain skills.
On joining EYP you will get a mentor who will work with you to think about your hopes for the future. They will look at what you enjoy, what you feel you are good at and what you don't enjoy.
Follow your vocational interest
Learn work skills through volunteering
Connect with and inspire other young people
Make a difference in your community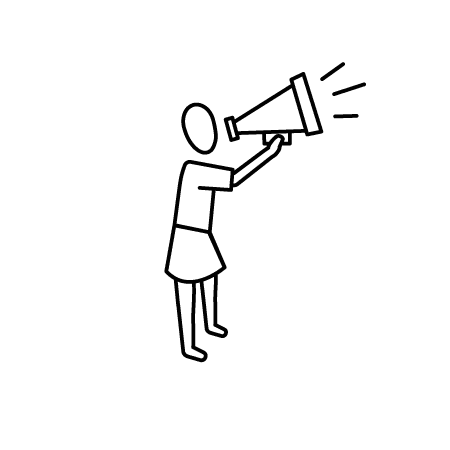 How we will support you on EYP
£1,000 vocational training budget
To help with providing more opportunities for your learning
40 hours of mentor support
Via group and individual sessions to help you grow your ideas
Volunteering Experience
Volunteering experience within our Community Projects
variety of Projects
Take the lead in the arts, sport, cooking, film, music or come up with your own ideas!
Accessible training
Specialist support staff are on hand providing accessible training to help you learn in a way that works for you
A fun and supportive team
A supportive team environment where we work at your pace
How to join EYP
EYP is open to young people under 18 years of age. We just need an agreement from you that you want to take part and can be available for projects with the support of your family.
EYP warmly welcomes the participation of non-disabled young people wanting to help make your community more inclusive – so please get in touch.
EYP Arts and film
Our Extraordinary Young People have shown an interest and talent in the arts and film making. We have listened to this and worked with them to develop and produce inclusive arts festivals as well as lots of insightful films and animations. To view some pieces please see below.
Building connections
A film exploring loneliness
You are Not alone Luke
An animation created for the OE Arts Festival
Lifeworks finalist of the BBC Radio Devon Make A Difference Awards
Lifeworks finalist of the BBC Radio Devon Make A Difference Awards
The Awards recognise organisations and people who love to make life better for others.
Lifeworks continued sponsorship of Devon Tourism Awards
Lifeworks continued sponsorship of Devon Tourism Awards
"We are delighted to announce our continued sponsorship of the accessibility and inclusivity category at the Devon Tourism Awards"
Lifeworks 5 steps to mental wellbeing
Lifeworks 5 steps to mental wellbeing
How Lifeworks College, Saturday Groups and Residential Care improve mental health and wellbeing
Sonia Hodge joins Lifeworks as new Robins Residential Manager.
Sonia Hodge joins Lifeworks as new Robins Residential Manager.
"I have observed some amazing sessions with the young people since I started in my role as Manager"
Lifeworks staff experience autism reality
Lifeworks staff experience autism reality
Lifeworks staff have a deeper appreciation of the struggles experienced by the young people we support
Lifeworks Nature Activities
Lifeworks Nature Activities
Lifeworks Easter Club learn new outdoor bushcraft skills
Lifeworks Easter Smiles
Lifeworks Easter Holiday Club enjoying chocolate making heaven, Easter crafts, gardening and sports activities
Lifeworks Disability Confident Level 3 Leader Award
Lifeworks Disability Confident Level 3 Leader Award
We're proud to be recognised as a Disability Confident Leader for another three years