Our Board of Trustees have the overall responsibility for the management and conduct of Lifeworks and support the Charity to develop our strategic direction and work towards achieving our goals. They bring with them a wealth of experience from not only the statutory and independent social care sector, but also from business, health, specialist education, finance, governance, safeguarding as well as lived experiences and the personal qualities that set the ethos of what Lifeworks stands for. 
About our trustees
Lifeworks Trustees have a deep understanding of the needs of children and young people with learning disabilities, and the physical obstacles they may encounter in life as well as the emotional challenges including depression, anxiety, and isolation which often begins early in childhood, becoming more pronounced during adolescence, an emotionally turbulent time.
Our board have a passion to help give a voice to the vulnerable in society and are crusaders for inclusion of all in the hope of helping to make a richer more compassionate society.
 Paul Clarkson – Chairman
 Paul brings over 20 years of experience in managing services both in the statutory and independent sectors to the board.
 His previous appointments include Clinical  Development Manager for a community trust which included supported living, residential and inpatient services, and Development Manager with a strong focus on service improvement.
This was followed by a senior position within a Higher Education establishment with the remit for education development in social work and nursing courses in respect of learning disabilities. Paul then held successive roles as Registered Manager of a nursing home for learning disabilities, Registered Manager of a hospital for people with learning disabilities, and General Manager for specialist learning disability services providing residential, health and supported living services.
Paul has acted as Responsible Person for hospital services and been on secondment to oversee development for health provision outside of the UK.
Brian Harty
Brian has had a somewhat cosmopolitan career ranging from the merchant navy to manufacturing microchips, from working for local authorities to senior management in charities, then starting and leading a church prior to holding the role of CEO at Lifeworks until May 2021.
He brings experience of supporting a wide range of people, including those socially excluded through disabilities, homelessness, addictions or mental health problems.  He has extensive experience of leading services for people with learning disabilities and has a clear conviction that all our services should enable people to hold socially valued roles in their local communities.
He has worked in senior management for over 30 years, including holding CEO positions at two previous charities.  Every organisation he has worked in has grown in scope and size to support a greater number of people.  Through this, he brings experience of implementing vision and strategy, development of teams and individuals, and change management including culture and values.
Brian retired from the position of Lifeworks CEO in May 2021 and counts it a privilege to continue to serve the Board, the team and the people we support in his role as a trustee.
Carole Laithwaite
Carole has held Chief Operating Officer roles for the last 20 years in corporate HR and Learning Software and Analyst organisations providing the day-to-day operational leadership. Her experience and leadership have been focused on developing and delivering technology-driven business services and solutions and driving profitable revenue growth.
In addition, her roles involved contributing to the development and execution of growth strategies and scaling the operating processes in rapidly expanding organisations. She is also an experienced business coach and gains satisfaction in helping individuals reach their full potential.
Carole joined Lifeworks as a trustee in November 2020 and is a member of the Governance committee. She relocated with her husband to Devon in March 2019 and holds several trustee and mentor roles.
Carole is on the Lifeworks College Governance Committee.
RICHARD CROMPTON
Richard was a police officer for 32 years serving in four forces until retiring as Chief Constable of Lincolnshire Police in 2012. As a chief police officer he held national responsibility for policy in relation to Vulnerable Adults, Vulnerable and Intimidated Witnesses, and for Neighbourhood Policing and Partnerships.
He has been chairman of University Hospitals Plymouth NHS Trust for 9 years and has chaired the Adult Safeguarding Boards of Somerset and Wiltshire. He has also been the independent chairman of the safeguarding panel for Dimensions, a national provider of personalised social care services for people with learning disabilities and autism.
Richard's daughter has enjoyed a range of Lifeworks activities over many years and has made many good friends. He considers being a trustee as an opportunity to give a little back to a great organisation.
Raymonde Nathan
Raymonde has been a supporter of Lifeworks for over 10 years He has been active in the Breaking the Barrier events and always said, when he was winding down his pensions related day job, he would take on being a Trustee. 
Raymonde's experience is in running the South West region of a company called JLT and also the Exeter office of 130 staff. Raymonde has wide financial experience and has joined the Finance committee to support the work of the management team. 
He has wide experience of being a Trustee and is now in his professional day job, acting as a professional Trustee to Pension schemes. 
Finally, he has 4 children, all of whom have supported the breaking the Barrier events over the years. Raymonde lives in Crediton in Devon and is passionate about supporting the great work carried out by everyone who works at Lifeworks
.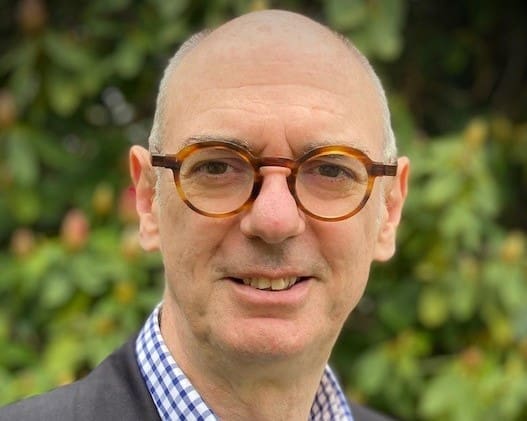 Andrew Savage
With a career in HR and general management of over 30 years, Andrew has worked across a wide range of sectors both as a director (executive and non-executive) and a consultant.
His corporate career spanned HR roles in international financial services, specialist manufacturing, FMCG, software development and civil aviation. Having established his own HR consultancy business in 2001, he has provided HR services to a range of clients, small and large, in the Public, Private and Not for Profit sectors.
He works across all areas of people management and HR but has extensive experience in areas such as organisational development, recruitment and talent management, training and development and employee relations, including the conduct of investigations in high profile and sensitive circumstances.
Andrew has previously been a Trustee of a Visual Impairment charity and is currently a Trustee of a Devon based charity who work with young people and their families providing mental health and wellbeing services to support happier and healthier lives.
Andrew joined Lifeworks as a Trustee in October 2022 and has a strong desire to contribute to and support the work that is done by the organisation to enable people with learning disabilities have great lives and reach their full potential.
.